Celebrating Resilience with Speaker Tareq Hadhad and the Sweet Bluebirds
Thursday, October 26, 2023 at 7:00 PM MDT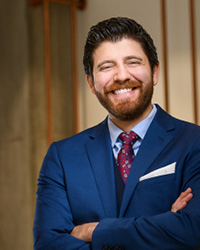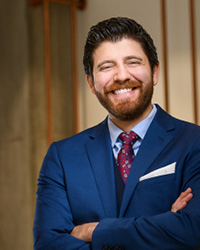 You've selected
Thursday, October 26, 2023 at 7:00 PM MDT
Presented by
River's Edge Counselling CentreThursday, October 26, 2023
7:00 PM
Tickets starting at $45; prices do not include GST, handling charges and fees. Seating is first come first serve
All profits from event towards the St. Albert Food Bank. Attendees are also asked to bring an item for the Food Bank.
Guest Speaker: Tareq Hadhad (including Q & A with Tareq)

Musical Performance by The Jessica McMann Trio featuring Jessica McMann, Beverley McKiver, and Karen ShepherdAttendees invited to stay for a book signing and chocolate sample from Peace by Chocolate following the event.A Story of Resiliency Through Adversity…
Join Tareq Hadhad on an emotional journey from Syria to Canada with heartbreaking and perspective shaping stops along the way.
From sunny days in Syria where the scent of roses filled the air to the beginning of conflict and war.
Listen as Tareq shares the fear and confusion that came when violence and danger begin to slowly surround his family. Understand what it is really like to spend days hiding in your basement, praying for safety and food and medicine.
Learn how a family made the decision to leave everything behind in search of safety outside of their homeland only to find more uncertainty and desperation as refugees in Lebanon. Witness the life changing impact of being granted a family ticket to Canada and watch as that country's Prime Minister singles out the Hadhad family and their community for its perseverance and kindness.
Passionate about peace and entrepreneurship, Tareq's family relaunched the family business in Canada to recreate the chocolates they once exported across the Middle East. An award winning feature film, Peace by Chocolate, turned the family story into an international inspiring phenomenon.
Hearing Tareq share his story will leave you feeling inspired and resolved to make your own impact on the world!
Learn more about Tareq...
Jessica McMann
The Jessica McMann Trio believes in sharing a wide range of works through an Indigenous lens. We focus on lesser-known repertoire based around themes of ecology, spirituality, and language recovery. Each ensemble member holds a deep love for different eras of musical history, bringing passionate knowledge around baroque, classical, and neo-classical eras. Engaging and personable dialogue while sharing information about the pieces allows the audience to connect through music, with Indigenous women.
Building new audiences is important to The Jessica McMann Trio, who also bring Indigenous values around knowledge and reconciliation. Programming Indigenous composers into each event gently engages audiences in reconciliation, a different perspective on Indigenous identity and story. The Sweet Bluebirds see a unique opportunity for learning and education through classical and instrumental repertoire. They defy the label of world music, even whilst including traditional flute, pressing towards contemporary sounds. Some standard repertoire is included as a grounding presence for those who may not recognize Indigenous repertoire, or contemporary repertoire. All-female, all-Indigenous group of classical musicians bring a fresh perspective and deeper knowledges to the classical/instrumental tradition.
Read More
about the artists that comprise The Jessica McMann Trio.
Learn More about this Event
Venue
The Arden Theatre
5 St. Anne Street
St. Albert AB T8N 3Z9
Performance Notes
Tickets starting at $45; prices do not include GST, handling charges and fees. Seating is first come first serve