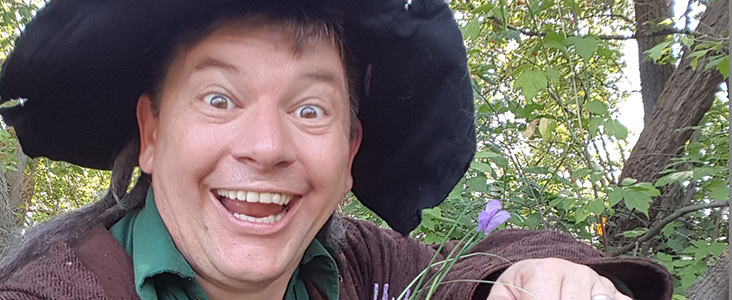 Fizzlewit's Fairy Finding Tours
When
Runs from Thursday June 2 2022 to Sunday June 5 2022
Approximate running time: 0 hours and 45 minutes
Venue
Celebration Garden ›
St. Albert Place
5 St. Anne Street
St. Albert AB T8N 3Z9
Event Notes
PLEASE FOLLOW ALL PROVINCIAL HEALTH MEASURES IN PLACE AT TIME OF EVENT OR ACTIVITY.
INTERNATIONAL CHILDREN'S FESTIVAL OF THE ARTSWORKSHOPThursday, June 2 * Friday, June 3 9:45 AM, 11:00 AM, 12:30 PM, 1:45 PM
Saturday, June 4* Sunday, June 5 10:00 AM, 11:15 AM, 12:45 PM, 2:00 PM
ALL AGES
DURATION: 45 min
CAPACITY: 60
Tickets starting at $6.00; prices do not include GST, handling charges, and fees.
Fizzlewit's Fairy Finding Tours
Embark on a whimsical adventure to a magical fairy kingdom with Fizzlewit's Fairy Finding Tours. A treasure hunt like no other, kids will solve puzzles and follow clues in an effort to find a lost fairy princess named Flutterby. With imaginations in overdrive, they will encounter a miniature fairy habitat and discover delightful wee folk, such as pocket fairies, toilet goblins, gnomes, interweb trolls and toenail fairies! Creator Rupert Appleyard, an award- winning, British-born performer, has been capturing hearts worldwide for more than a decade with his brilliant brand of art.
Photos/videos were taken pre-pandemic or regional public health measures were followed when taken
Fairy Finding Website
Fairy-Finding on Facebook