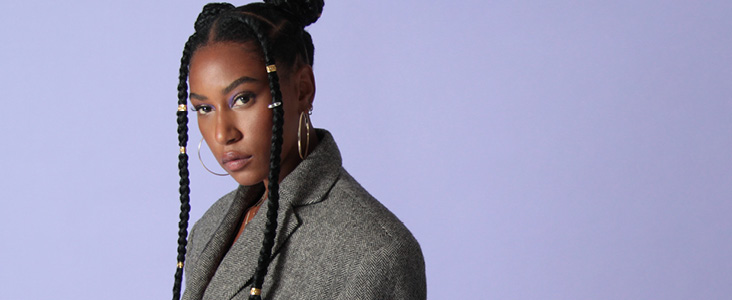 Dominique Fils-Aimé
When
Occurs on Wednesday February 14 2024
Approximate running time: 2 hours
Venue
The Arden Theatre ›
5 St. Anne Street
St. Albert AB T8N 3Z9
Event Notes
Dominique Fils-Aimé
February 14, 2024
7:30 p.m.
Tickets starting at $44
*Tickets & Information: Ticket price includes GST and handling charges; an additional convenience fee will be applied to the ticket price at point-of-sale. The Arden Theatre Box Office is open Monday to Friday from 10 a.m. to 2 p.m. and one hour prior to showtime for ticket pickup or purchase.
The Arden Theatre
St. Albert Place
On Valentine's Day, Dominique Fils-Aimé takes to the Arden Theatre stage to present her new album 'Our Roots Run Deep' released in September 2023 on Ensoul Records. After having explored her African-American musical influences in her album trilogy, this new show invites the audience to delve into the roots of her soul. She manifests a strong desire to connect with her higher self, her musicians along with the audience, with the intention of enveloping the listener in a soothing aural embrace.
Fils-Aimé won a Felix in 2019 for Jazz Album of the Year, a JUNO in 2020 for Vocal Jazz Album of the Year and was nominated for the prestigious Polaris Music Prize shortlist in both 2019 and 2021. The mercurial singer-songwriter hailing from Montreal dazzles the listener with her radiant voice and underlying message of empathy.
Genre:
Global Music/ Jazz
Visit
www.domiofficial.com