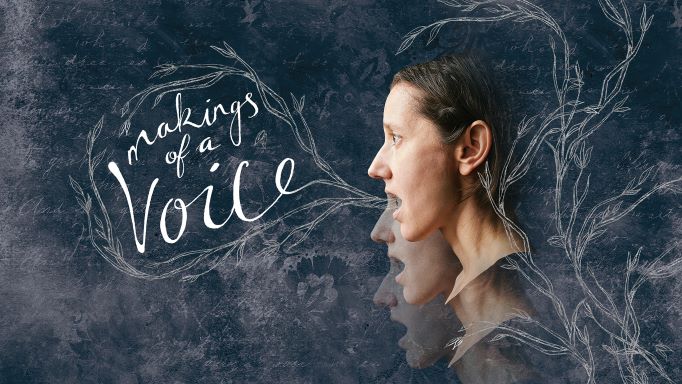 Makings of a Voice by Dana Wylie Co-Presented by Skirtsafire Festival
When
Runs from Thursday October 14 2021 to Sunday October 17 2021
Approximate running time: 1 hour and 15 minutes
Venue
The Arden Theatre ›
5 St. Anne Street
St. Albert AB T8N 3Z9
Event Notes
PLEASE FOLLOW ALL PROVINCIAL PUBLIC HEALTH MEASURES IN PLACE AT THE TIME OF THE EVENT OR ACTIVITY.
co-presented by SkirtsAfire Festival
The Arden Theatre and SkirtsAfire are pleased to present the live world premiere of Makings of a Voice by Dana Wylie, October 14 - 17, 2021.
Makings of a Voice, written and performed by Dana Wylie, is a theatrical song cycle about discovering our individual identity within generational narratives. A personal journey situated somewhere between the past and the present, between motherhood and daughterhood, between music and monologue, this intimate piece follows a messy trajectory into the heart of one woman's story and provides a compelling argument for why our stories need to be told.
The production features Christine Hanson on cello, Kirsten Elliott on flute and Billie Zizi on guitar. Makings of a Voice is directed by Vanessa Sabourin with Production Design by Whittyn Jason and dramaturgy by Ellen Havard.