Blizzard
Thursday, June 2, 2022 at 9:30 AM MDT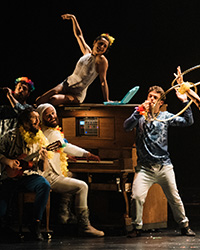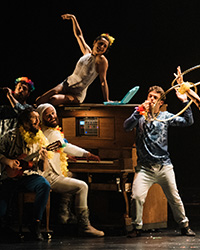 You've selected
Thursday, June 2, 2022 at 9:30 AM MDT
Change Date
PLEASE FOLLOW ALL PROVINCIAL HEALTH MEASURES IN PLACE AT TIME OF EVENT OR ACTIVITY.INTERNATIONAL CHILDREN'S FESTIVAL OF THE ARTSThursday, June 2, 9:30 AM & 12:30 PM * Friday, June 3, 10:45 AM & 1:45 PM
Saturday, June 4, 2:15 PM * Sunday, June 5, 1:00 PM
ALL AGES
DURATION: 60min
Genre: Circus
Tickets starting at $13.00; prices do not include GST, handling charges, and fees.
Kids Butterfly Pass (valid Saturday, June 4 and Sunday, June 5 only)
Includes one Feature Performance and unlimited workshops.
Blizzard
What if winter has taken over?
Not just outside, in the streets and in the fields,
But also in the houses, in the bedrooms
Underneath our clothes, and even right into our hearts.
Everything, absolutely everything, buried under the snow,
Obliterated by a white-out.
The north wind freezes time as it flows over us.
Would it be a catastrophe?
Or a chance to start over,
To fix our mistakes?
A new blank page
In the shape of a blizzard.


Québec circus troupe, FLIP Fabrique, takes you on a crazy, poetic and gentle journey in the dead of winter, and invites you to lose yourself in a moment of complete wonder. With performers at the peak of their art and outstanding visual poetry, Blizzard promises to blow away everything in its path.


Photos/videos were taken pre-pandemic


Flip Fabrique Website

Flip Fabrique on Facebook



Venue
The Arden Theatre
5 St. Anne Street
St. Albert AB T8N 3Z9
×
This is a general admission performance - the seats are on a first come, first serve basis when you arrive at the theatre.
Doors open 1/2 hour prior to start of performance.